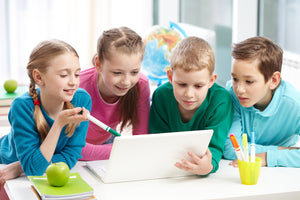 Rockin' Teacher Materials
Whether you are a classroom teacher or a homeschooling parent, you've come to the right place. From printable worksheets to hands-on learning centers, to digital escape rooms, there is something that will engage your students in a fun and exciting way.
DIGITAL ESCAPE ROOMS AND GAMES
DIGITAL ESCAPE Rooms
MAKE LEARNING FUN
Escape rooms develop teamwork, collaboration, and critical thinking skills. They are paperless, require little to no prep and are fun and engaging.


SHOP NOW
Digital and Printable Math Mysteries